For instance, you look at the logo of Louis Vuitton. When you see this graphic on different elements such as a handbag which is the business's primary product, or hoarding of the brand with a celebrity, you know it means luxury. The logo of Louis Vuitton is iconic and strongly implies the values and vision of the brand to be a premium product company. At times, the logo empowers all the other elements of the business. You may forget the face of the celebrity on hoarding, but you will always remember a Louis Vuitton logo. A business logo is so iconic that other brands have tried to steal elements of it and create rip-off versions to represent the quality of their inferior products.
So why does your business need a logo, you ask again? Let's take a deep dive into understanding the workings of a logo in building a business.
Building an unforgettable brand
A logo plays a pivotal role in building a brand's recognition by serving as a visual representation of the brand. It acts as a visual cue that customers associate with a particular company, helping them easily remember and identify the brand. A well-designed, unique, distinctive logo sets a brand apart from its competitors, making it more memorable and recognizable. Consistency in logo design across various brand touchpoints, such as packaging, advertisements, and online platforms, reinforces brand recognition and creates a cohesive brand experience. By consistently using a well-crafted logo, a brand can create a strong visual identity that resonates with customers and builds recognition over time.
Establishing credibility towards a business
A logo plays a significant role in establishing trust and professionalism for a business. Customers who see a well-designed logo perceive the company as credible and reliable. A professional logo gives the impression that the business is serious about its brand and values, instilling confidence in potential customers. It creates a sense of professionalism and expertise, making the business appear more trustworthy. A carefully crafted logo also reflects a company's attention to detail and commitment to quality. By showcasing a visually appealing and polished logo, a business can build trust, attract customers, and convey its professionalism effectively.
Sets your business apart from the competition
A logo is a powerful tool that helps a business stand apart from its competition by creating a distinct visual identity. Take Nike and Adidas, for example. Nike's iconic swoosh logo is simple yet instantly recognizable. It represents speed, motion, and athleticism, setting Nike apart from its competitors in the sports industry. Similarly, Adidas' three-stripes logo is unique and memorable. It signifies quality, performance, and style, distinguishing Adidas from other sportswear brands. These logos have become synonymous with their respective businesses, creating a strong brand association and making it easier for customers to identify and choose their products over competitors. A well-designed business logo can make a lasting impact and give a business a competitive edge.
While we discussed the importance of a logo for your business, the next question is how to build an impactful business logo.
Partnering with an agency
Partnering with a logo designing agency can significantly impact building a business logo. These agencies have skilled designers who understand the intricacies of logo design and can create a visually appealing and meaningful logo that aligns with the business's brand identity. They have the expertise to incorporate elements like color psychology, typography, and symbolism, ensuring that the logo effectively communicates the company's values and message. By collaborating with a logo designing agency, businesses can benefit from their creative insights and professional guidance, resulting in a logo that looks great and resonates with customers, making a lasting impression and driving success.
Working with a freelance designer
Partnering with a freelance designer to build a business logo can significantly impact the overall brand image and success. Freelance designers offer a unique blend of creativity, flexibility, and personalized attention that can result in a logo that truly represents the essence of the business. With their expertise, they can understand the target audience, industry trends, and competitor analysis to create a logo that stands out and captures attention. Moreover, working with a freelance designer allows for direct communication and collaboration, ensuring the business's vision and values are accurately translated into a visually appealing and memorable logo. This partnership saves time and resources and ensures a logo that resonates with customers and helps the business establish a strong and recognizable brand identity.
Build your logo with FreeLogoDesign.
Building your business logo with FreeLogoDesign allows you to create your masterpiece with your thought process and pace. With their user-friendly platform, you can unleash your creativity and design a logo that perfectly aligns with your vision. The extensive library of icons, fonts, and colors allows you to create a visually appealing and unique logo that stands out from the competition. Moreover, FreeLogoDesign offers professional design tools and templates to ensure your logo looks polished and professional. By taking control of your logo creation process, you can establish a strong brand identity that resonates with your target audience and helps your business stand out in the market.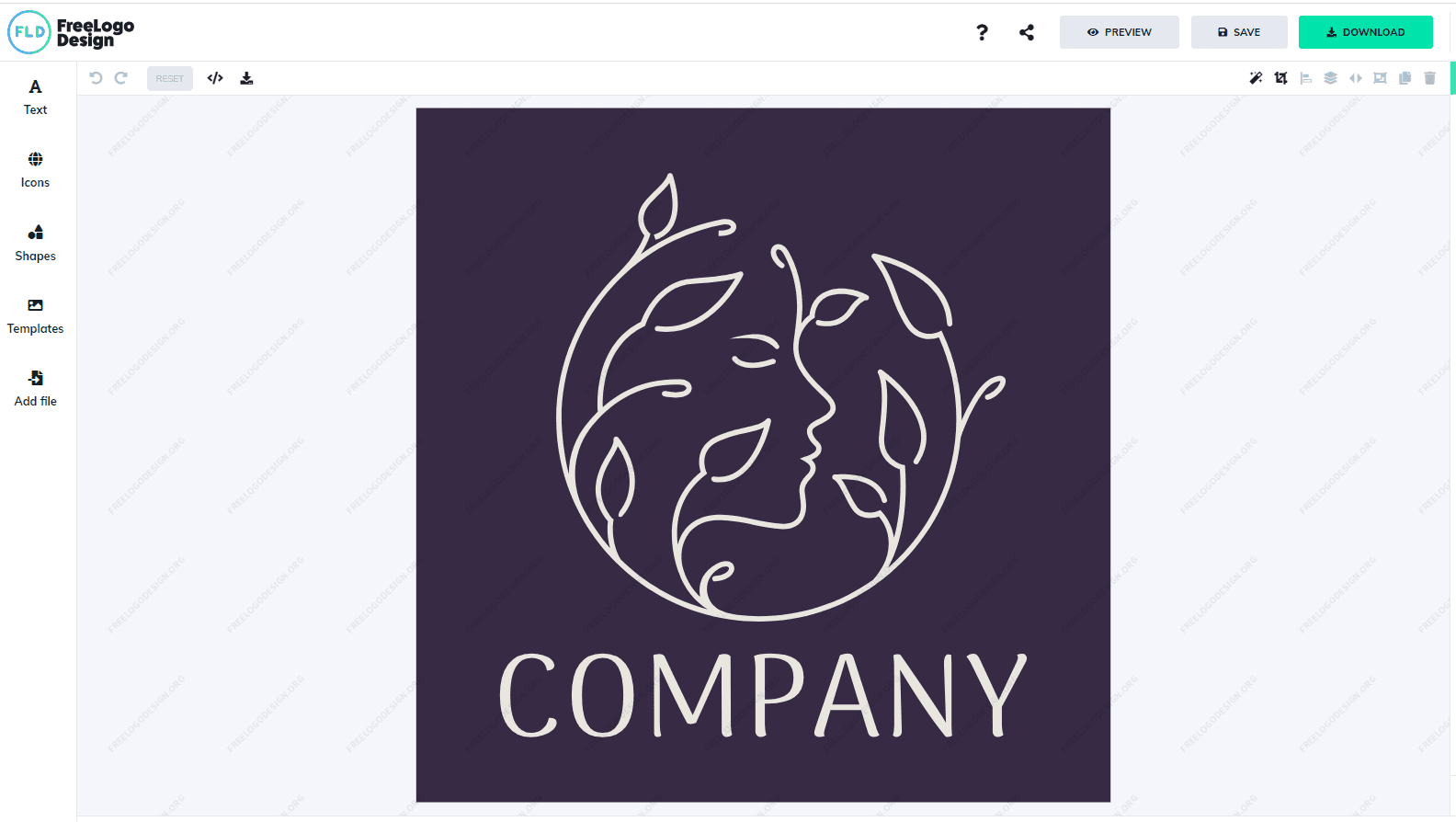 While you have access to varied tools in designing a logo, what helps is understanding the basics of creating an impactful one. An impactful business logo should be simple yet memorable, with a clean and uncluttered design that customers can easily recognize and remember. It should be timeless, able to withstand the test of time, and remain relevant even as trends change, be it alterations in the lining of the products or the takeover of a company. It should be versatile, working well across different mediums and sizes, from website headers to social media profiles and business cards. Lastly, and most importantly, it should effectively communicate the brand's values, personality, and message, creating a strong connection with the target audience.