Logo for YouTube Channel
Youtube Free Logo Maker
It is very easy to create a professional logo for your YouTube channel in minutes with FreeLogoDesign. In just a few clicks, you can create an awesome logo that will help you propel your channel to the next level. Our free logo editor is made to facilitate the creation process. No technical knowledge is required to create a cool YouTube logo.
Create your YouTube logo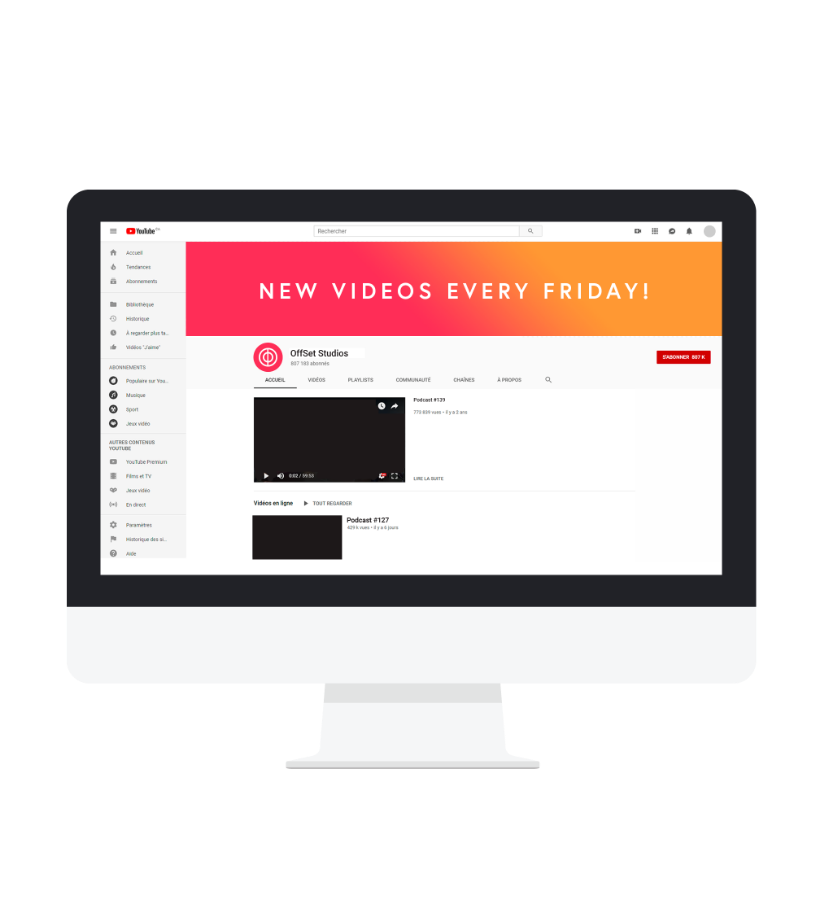 Why do you need a logo for your YouTube channel?
Whether you are a new content creator or an experienced filmmaker, there are many reasons why you should take the time to create a quality logo for your YouTube channel:
It increases your credibility and your professionalism
It allows you to have a strong branding
It is easier to be recognized by people and easier to build a community
Take a look at YouTube's most successful channels. You will quickly notice they all have a solid brand identity using great logo designs. A channel logo is therefore an essential component of your chances of getting viewers and monetization.
Some tips for creating a custom YouTube logo:
If you already have a logo for your company, do not hesitate to use it to create your YouTube logo by simplifying it, for example.
Try to find a logo related to your topic or target audience.
Keep it simple, because as mentioned above, your logo will be quite small. Consequently, avoid little detail, either in the text or the colors.
How to create a YouTube logo with FreeLogoDesign?
Our logo maker is very simple to use;
Your logo will be free, with the possibility of upgrading to one of our premium packages if necessary and at any time. We also offer a social media pages add-on, including files created especially for YouTube;
Your choices are endless! Our designers have created more than 2000 logo templates to meet your needs. Indeed, FreeLogoDesign is the perfect YouTube logo maker for beginners who want to start a channel and get viewers.
How can I make my own YouTube logo?
Choose a name for your business

Choose a template amongst thousands of free logos inside the editor

Customize your logo by changing the color palette, shape, font, etc.

Download your free logo or purchase a high-resolution version