The impact on your branding
If it were calculated based on today's generation, we would dare say that the impact is rather significant. Currently, the general population tends to buy the beautiful, the clean, and the sophisticated. If we put you in context: You are looking for a good bottle of wine, and a dozen choices are available, don't you naturally go to the one with the best label?
The typography greatly influences the consumer's choice, whether we like it or not. If another example is given to you: You are still looking at the labels on the wine bottles; You have the choice between a bottle that uses Comic Sans MS and another that uses Times New Roman; which gives a more sophisticated look. Times New Roman uses serif, so it is considered more sought after. Most of the time, Comic Sans MS is used in children's contexts, such as daycare, as it has a playful look.
In that vein, here's what you need to keep in mind when creating your logo.

Reflect on your business and its values
What are your values and your target audience? If you are targeting people between the ages of 18 and 35, be sure to use a typeface that is young, lively, and attractive. To do this, choose a typography with shapes and movement. The "movement" mentioned is not an animation but an impression; it can be round to represent flexibility or inclined to express speed. Do not hesitate to play with them or test the impressions of others on the chosen font and what it means to them.
If you are targeting an audience between 30 and 55, choose stability, comfort, and sophistication. Serif fonts such as Times New Roman, Argent, Merriweather, and Playfair Display can play this role. Typographies with serifs can give a high-end and luxurious impression.
Trends for the year 2023
01 - BIG AND BOLD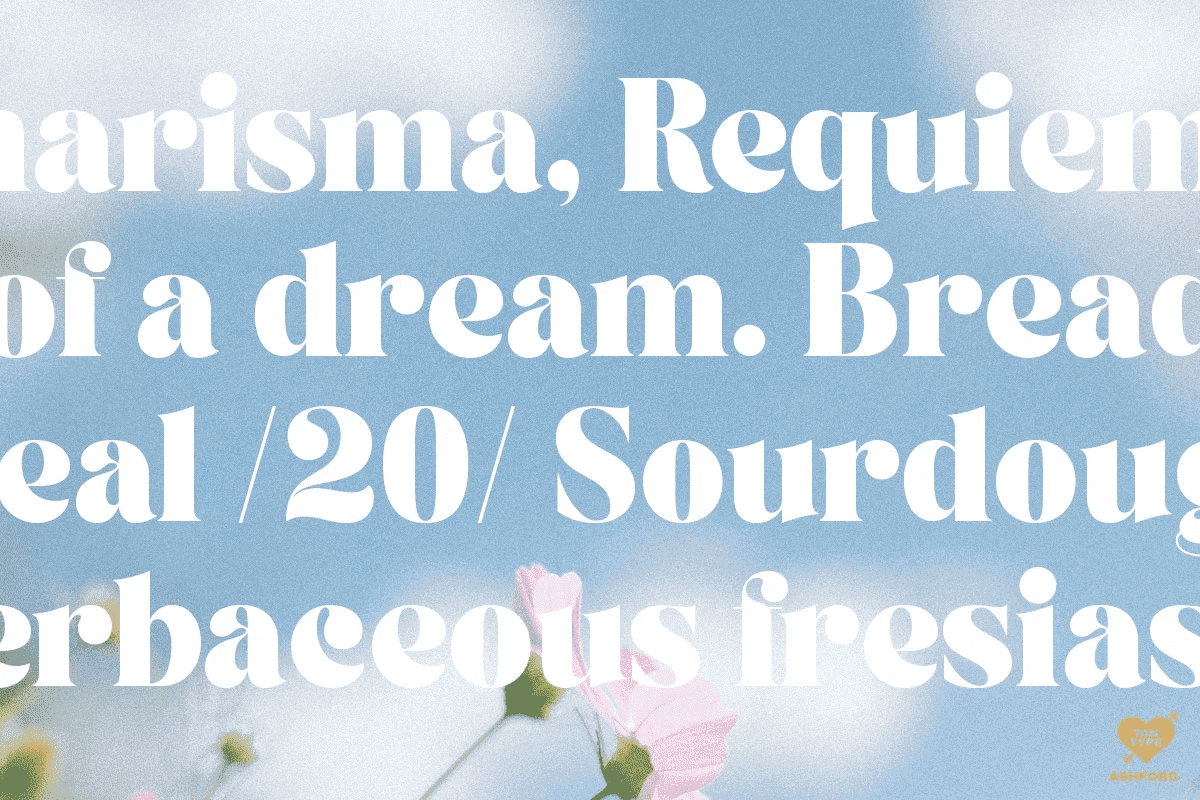 This font will leave no one indifferent. No need to announce it because it stands out at first glance. Anything that brings the positive must carry a small warning: Although it is massive and captivates the viewer's attention, we must be careful not to overload the visual or logo with too much visual noise.
If you want to use a big and bold font, be sure to use it with contrast. Simply use a subtitle or slogan of a smaller size to contrast the use of a massive font.
02 - WARPED AND FUNKY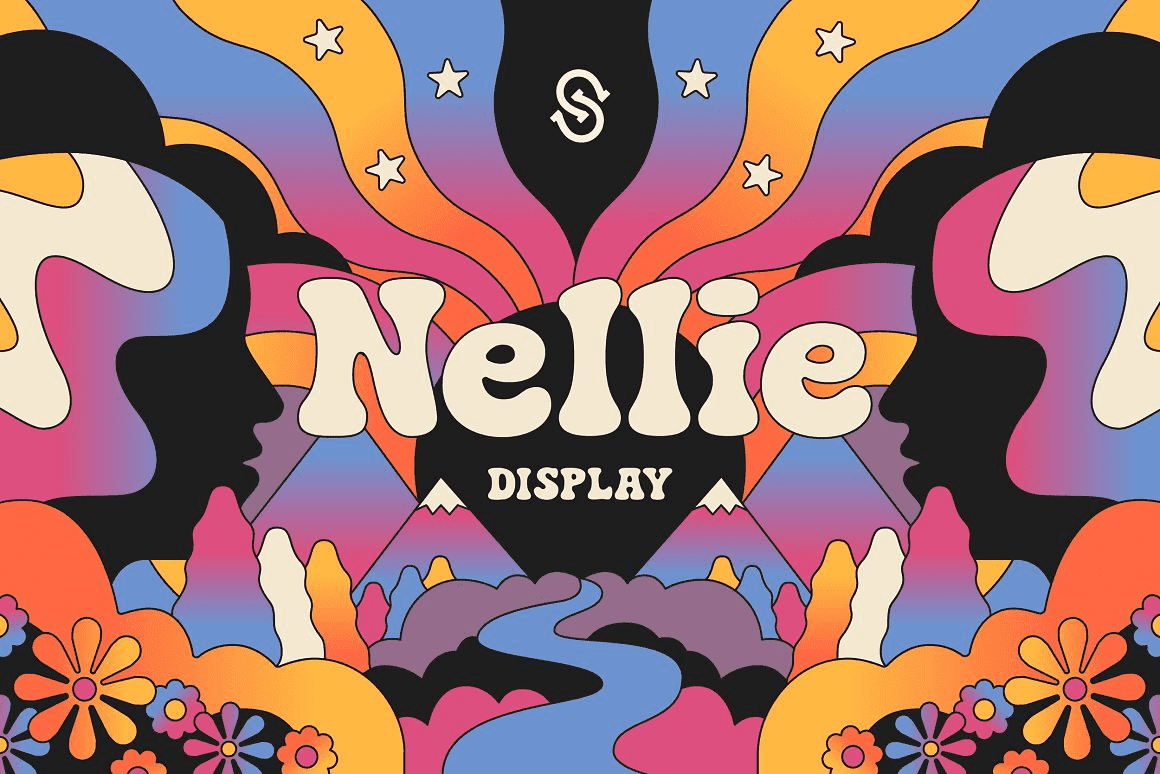 Play with your typographies! These fonts bring a playful side to your logo without necessarily using the Comic Sans MS font. These get the movement mentioned above. Many distorted and funky fonts have the '70s look; trends always surface one day or another!
In the same vein as for the massive font, be sure to provide contrast and not overload your logo or visual so that there is not too much visual noise.
03 - GEOMETRIC SANS SERIF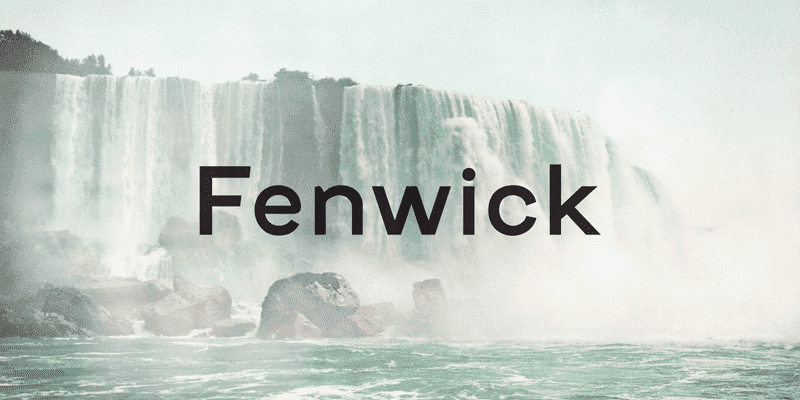 A classic. The geometric style typography sans serif is a must and timeless. These fonts give your logo a professional and aesthetically pleasing look, everything to make it say "they are experts". It does not need to be noticed because its simplicity invokes trust. It is functional and brings balance and structure to your logo.
Also, you can even arrange it as a subtitle or slogan when you use a massive font or warped and funky font—everything to bring a balance and a functional aspect.
04 - SOPHISTICATED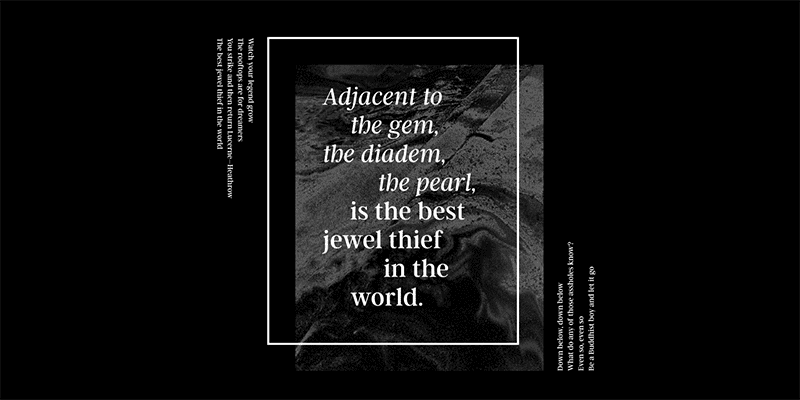 The serif font continues to prove itself functional and timeless, which is why it maintains its popularity yearly. Finding the one you need can be challenging because there are many great possibilities. If used as the typography of your logo, using a font without serif as a subtitle or slogan can be a perfect match. With this match, we find the perfect balance between sophistication and professionalism, elegance and robustness.
It is impossible to overload a visual with this typography. Make sure to leave empty spaces to let the eye breathe while reading. Small tip when choosing the font with serif: make sure you have several styles; this way, you can play with it!
05 - FLEXIBLE FONT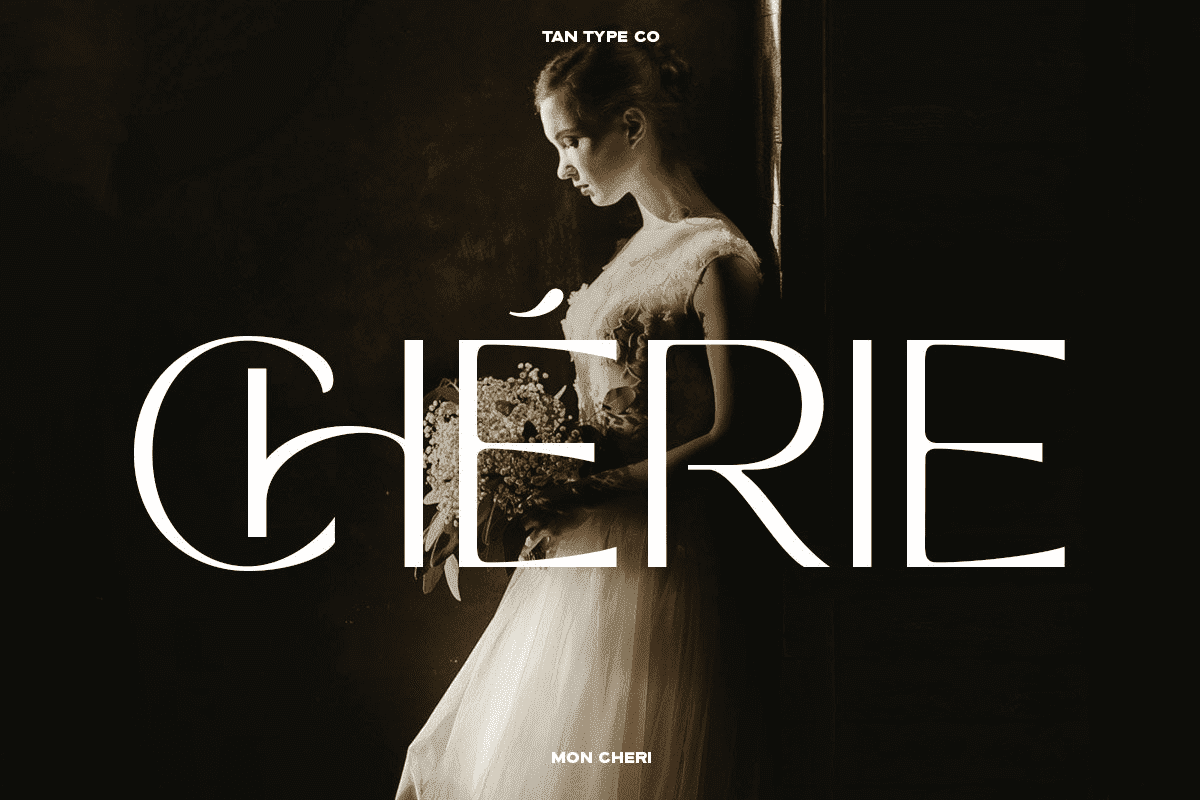 The most recent trend of all. Although this type of font often costs money and the target audience varies between 15 and 35 years, this style remains a must in many areas such as fashion, beauty, candles, and more. It's a style to consider as it adds movement and a desire to experiment with its illustrative and flexible look.
If you want to use this type of font for your logo, feel free to try the slogan or subtitle with a geometric sans serif font. This will add the ideal structure and balance.
In Summary
It's important to remember that you have to do several tests before finding the perfect typography to represent your company's image. Indeed, this is how we recognize logos such as Google, Apple, Uber, etc. Take this opportunity to reflect on your target audience and the tone of your business.
At the same time, FreeLogoDesign offers many of these font types. Don't forget to have fun designing your next logo!