A few words about Burger King
Burger King is an American company that has been around since 1954. Founded in Florida, the pioneering restaurant was then called Insta Burger King. The company was purchased in 1954, and its name changed to Burger King. The fast-food chain then expanded to Puerto Rico, then to Canada a few years after its launch. And today, it is in more than 50 countries. Known primarily as McDonald's rival, Burger King has been banking on a strong king-centric brand image as a mascot. In addition, it is one of the most popular restaurant chains in the world today, making several billion dollars in sales each year. Most restaurants are located in the United States.
Burger King's first logo
When Insta Burger King became Burger King, they needed a logo. The original logo was a signature logo, a logo based only on the company name. Burger King was then displayed in a thick, black, stylized font slightly reminiscent of the Flintstones. Fortunately, this logo was used for only 3 years. Burger King needed a logo that could stand out if they wanted to break into the North American market.

Their logos over time
In 1957, Burger King made the first redesign of their logo. They opted for a combined logo, a logo with the company name and an icon, which was much more complex than the original logo. It was definitely not a logo that we would see in 2021 – the trends being simplicity and minimalism. In short, burger King's 1957 redesign consisted of a drawing of a king sitting on a burger holding a soft drink in his hand. Below was the company name in a font similar to the original. The difference was that the font was softened and orange, and the logo included the slogan Home of the Whopper.
Source: logo.fandom

As we mentioned in our article Why Slack Changed Their Logo, the more elements on a logo, the harder it can be to reproduce it. In 1969, the Burger King logo underwent a major redesign, all the elements of the logo were thrown in the trash. That's when the logo that most people know today was created. This one was made up of the name of the company in a thick, red, font, with yellow halve circles above and below, and it reeked of the 70s. This ensemble was meant to make us think of a hamburger, Burger King's best-selling and well-known meal. The result was simple, but very effective. There would be a slight redesign of this logo in 1994. The font was changed to a more modern one. The colour palette was also slightly modified. It should also be noted that the 1969 version recently appeared in the hit series Stranger Things.

With the arrival of 1999 – a new millennium, came a new logo. Burger King did a major redesign of its logo while keeping the main elements of its brand image. The name of the company was kept in red but tilted for more dynamic look. The bun halves were also slightly reduced in size. It was above all the arrival of a blue circle around the logo that was the big difference compared with other versions.
A new logo for 2021
One of the main trends in 2021 is nostalgia. These are more difficult times, and many people remember how good it was in the good old days. Burger King understood that people were looking for comfort and decided to present a brand-new logo for 2021 based on the 1969 and 1994 versions. This was mostly a minor redesign. We find once again a hamburger whose middle is the name of the company in thick, red font. Of course, this adds a retro touch to the brand image, but many designers say it's an innovative or even easy redesign. Only time will tell whether this return to the past will be profitable for this American chain.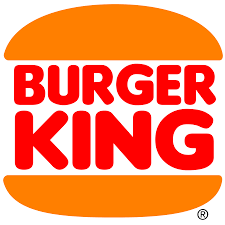 How to get inspired by Burger King when creating your logo
Like Burger King, it's important to identify current trends to create a fashionable logo. The company has not had to make dozens of redesigns like Pepsi and has often kept the elements of its brand image when creating new logos. Also know the meaning of colors. Yellow, orange and red are often colors associated with the world of food. Then, keep it simple. Don't use too many visual elements or colors to keep the end result harmonious, easily recognizable and reproducible.
In conclusion, whether you like Burger King burgers or not, this article has made us hungry! Have you ever thought about using orange for your food-related logo? Be aware that this is a colour that is still not used very much in corporate branding. Happy creating!