A Few Words About Etsy
If you don't know Etsy, it is a website where people can sell their handmade products. The site was founded in 2005 and has since become a must for craftsmen. You can find several interesting objects and accessories such as jewelry, decoration or prints. By 2018, the platform was already home to more than 39 million buyers and 2 million sellers. Although the clientele is mainly female, this is a heavily visited site and where products can easily be sold.
Create a Logo for Etsy: How do I make an Etsy shop icon?
First, you need to ask yourself who you want to speak to. Your store icon, as Etsy calls it, should be both attractive to your potential customers, but must also represent your brand, especially if you already have a social media presence. In short, it is very important to consistently show your brand. Therefore, you can most certainly use your Instagram posts to design your Etsy logo if you use this social media to promote your creations. This will show your professionalism while creating trust and encouraging your visitors to go to your page to place orders. When creating your logo on FreeLogoDesign, don't hesitate to browse through the different categories to find the basic model that will inspire you. Keep in mind that you should create something related to your products though! It is your shop, story, and products.
Now let's talk a little bit about the specifics of this platform. An Etsy store logo must have a resolution of 500 x 500 pixels. Since the logo is still small, it is a good idea not to use small details, as these tend to show poorly. Similarly, we suggest that you avoid inserting too much text or using a hard-to-read font. Try to keep it simple. Feel free to try several options before deciding on the perfect combination. On the other hand, you can very well use only one image to create your Etsy store logo or you can put your name or the name of your business in a nice font. For example, if your name is too long, you can use the first letter of your shop's name or create an acronym. These types of logos are called monogram logos.
How to Put Your Logo on Etsy
If you already have your Etsy account, you can change your logo on your shop page as follows: Click on Shop Manager and then on the pencil icon that is located under the Sales Channels. Select the camera icon from your store icon. Then choose the desired file and voila! Of course, we advise you to add a custom logo as soon as possible.
Some Interesting Etsy Logo Examples
LongMadeCo sells lamps of different styles. For the logo of their Etsy boutique, the owners have relied on simplicity and elegance, which is similar to the logos of French luxury brands. Their logo is only their name with a sans serif font on a white background. Who said you had to have something complicated to stand out?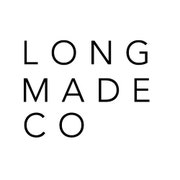 The Celine-Kate store creates several decorative accessories for the home. For her shop, the designer also opted for a monogram-style logo. She used the first letters of her shop's name to create her logo. It's simple and convincing. The logo is in shades of gray and white. White backgrounds are very common for Etsy store logos.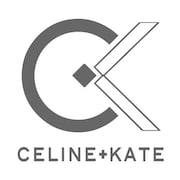 Perpetual Bliss
Here is another example of a well-made lettermark logo for an Etsy store. Perpetual Bliss sells different elegant objects and home furniture like candles. Their logo is simple but efficient. Indeed, the creator knew how to use the letters in an original way to create something unique and representative. This logo can also be used everywhere easily, whether it is directly on the products or on business cards.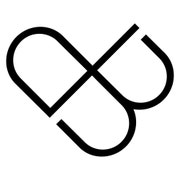 Did you know that it was possible to order wedding dresses on Etsy? This is what offers BeluchiDesign. Unlike the other stores we mentioned, this person preferred to have a symbol logo, a type of logo only made up of an icon. It is simple but elegant. The use of white here is also relevant when we think about the dresses that are sold.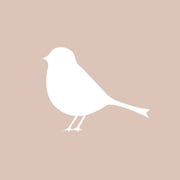 How do I sell my logo on Etsy?
It is indeed possible to sell your logos on Etsy if you like to design logos and branding elements. Start by creating your online store and start a new product. Add examples of your work, describe your offers and packages. If needed, you can take a look at other vendors to see what is currently popular. Please note that there are a lot of logo design services on websites like Etsy and Fiverr; it might be challenging to find your first clients. Target what makes you different and try to offer other products as well.
In conclusion, a good logo must be timeless and distinct. You may need to do some research before you come up with some ideas, so keep in mind your values and what your creations mean to you during the logo design process. Don't hesitate to look at different Etsy stores for inspiration, and then create your own version with your own image. Happy selling!