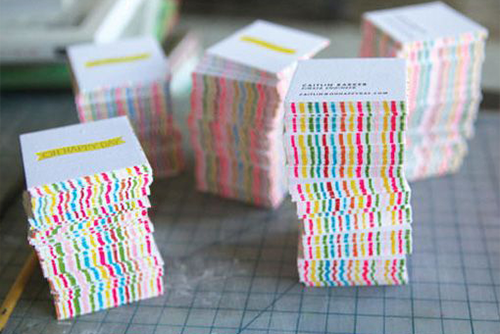 1. Work on the edges
To create a little extra charm, it's becoming more and more popular to add design details to the edges of business cards. When the cards are printed on thicker cardboard, there is more surface area to embellish the edges. One thing you can do is color them with paint or felts to add a little more pizzazz. The best way to do this is to use pliers to hold the cards firmly together. This prevents the color from bleeding between the cards.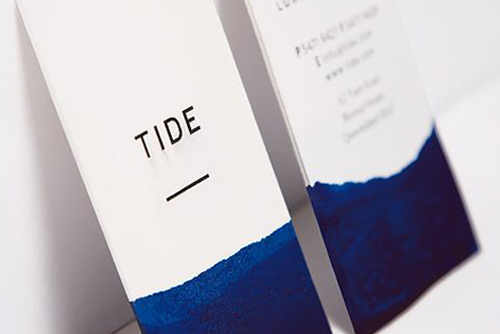 Image
2. Try a vertical format
The horizontal format for business cards is definitely the most used, but it is certainly not the only one, or the most original. Try other arrangements, such as a vertical format for your card. This will allow you to display your text and graphics differently. The important thing is to explore all the ways you can format your business card and to not be limited to a particular way only because it is the norm. Norms are meant to be challenged and being different will make you memorable.??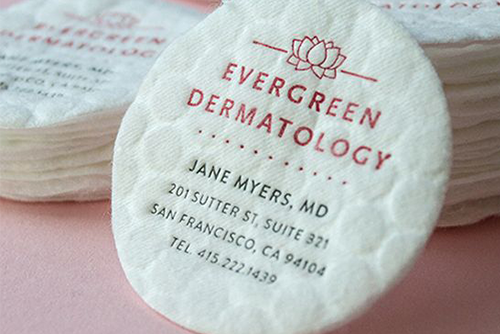 3. A different material
Even though cardboard business cards are very popular, this is not the only material in which it is possible to print. There are endless possibilities when selecting a material to make business cards. Whether wood, plastic, or even cotton, as in our example, explore different materials and choose a material that will impress. Contact suppliers and ask them what special materials they can print on and then you'll know what your options are. One thing is for sure, choosing a different material, especially one that is in line with the market you want to exploit, will certainly allow you to stand out.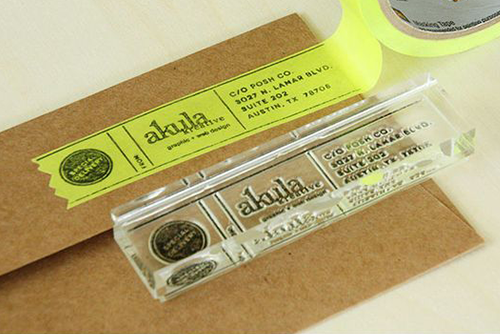 4. Do it yourself!
If you created your logo yourself with Free Logo Design, then you probably have the creative gene. So why not create your own business card? This is ideal for those who work in the artistic field (illustrators, painters, or designers) as it is an opportunity to showcase your work. There are many ways to make your card, whether it is with illustration, painting or even sewing. For those who are less artistic, follow the example above and get a stamp that has your contact information. Your cards will have a very professional appearance while you make them yourself.
To take a closer look at business card options, or to get more inspiration, check out our Pinterest board on this topic: https://www.pinterest.ca/FreeLogo/business-cards/
Cover image source: Behance