Free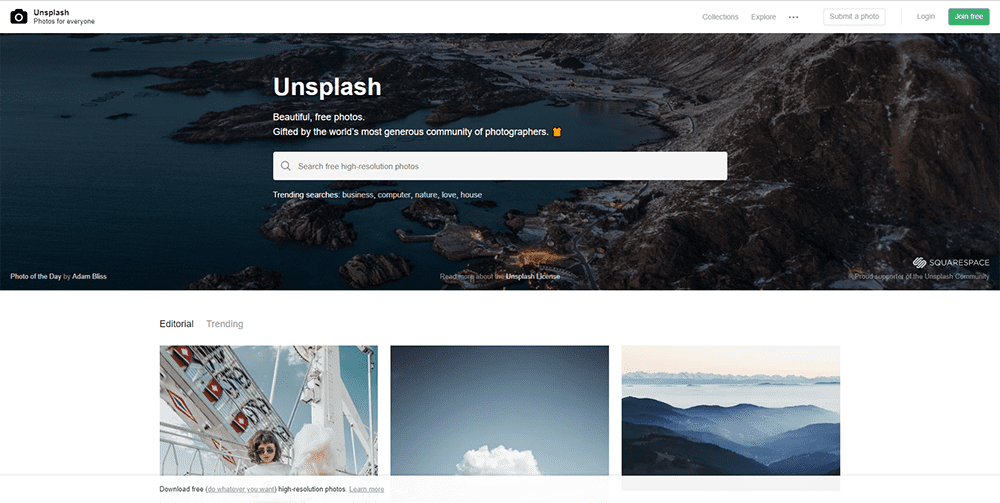 1. Unsplash
One of the first entirely-free image banks, Unsplash has more than 550 000 free, high-res images. This bank has built a community of photographers, who publish their creations there for everyone to freely use. A big "thank you" goes to them for those thousands of non-copyrighted, gorgeous photos.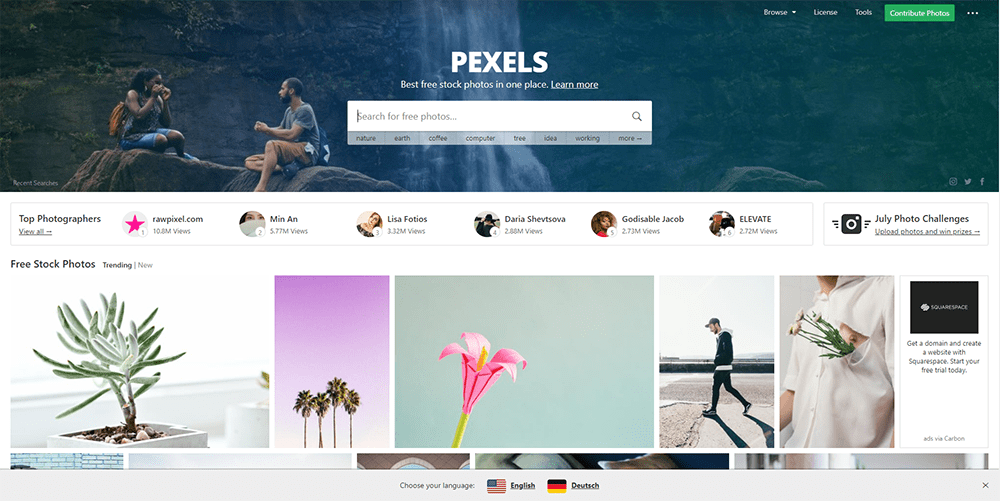 2. Pexels
Pexels works a lot like Unsplash, as a community of photographers offering free images. However, Pexels also draws from other free image banks. That's why there is often a few more options than on Unsplash. On the other hand, some photos, while still superb, are of a slightly-lesser quality than on Unsplash.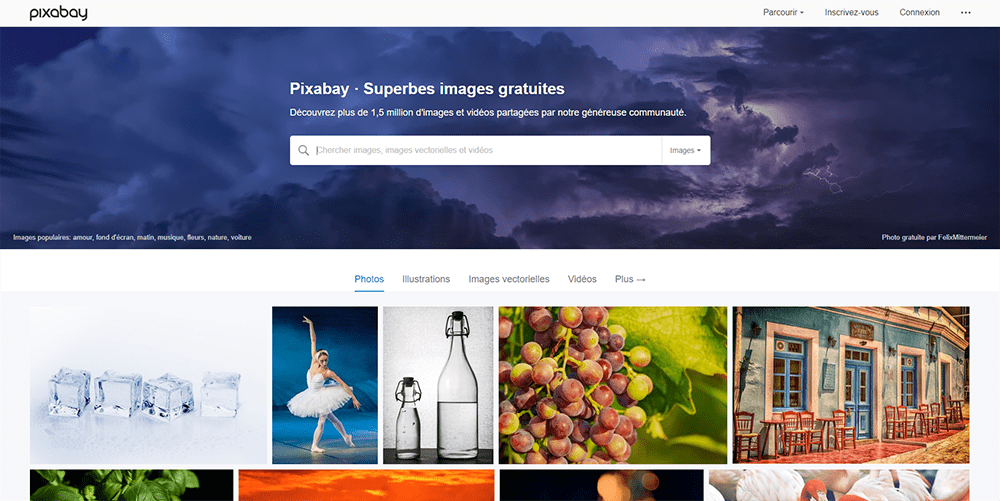 3. Pixabay
In the same vein as Pexels, Pixabay is another image bank collecting from other free banks. Once more, you get access to thousands of free, high-res images. However, since they share the same sources, Pixabay and Pexels have pretty much the same catalogue, with only some variant images thrown in.
Premium
4. Shutterstock
Probably one of the most well-known image banks, Shutterstock also boasts one of the wider selection: over 280 million images in high resolution! With pics for about any project and subject, and prices ranging from 0,27$ to 14,50$ per image, of course there is an option for you.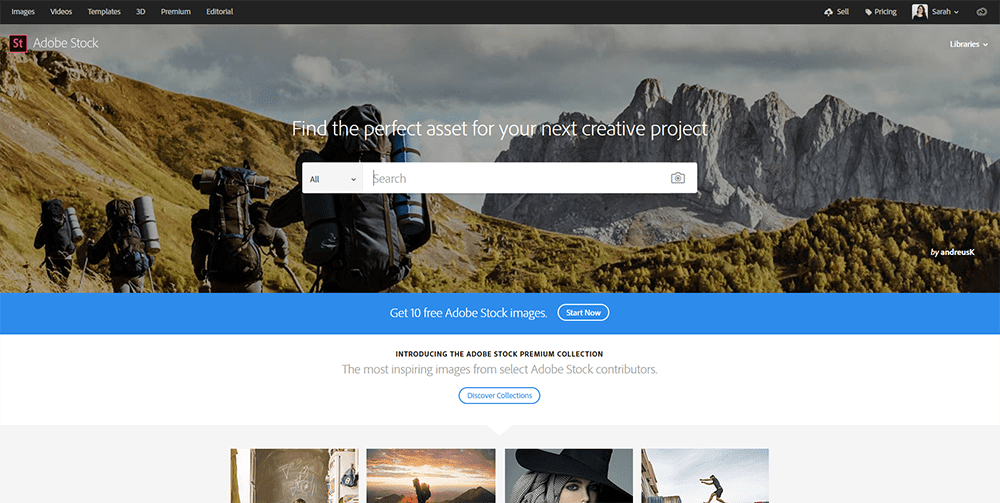 5. Adobe Stock
Already have a plan with Adobe Creative Cloud? Then a subscription to Adobe Stock is probably the best choice for you! Along many packages and rates, including a rebate for Creative Cloud users, Adobe Stock also offers many solutions for all needs and tastes. Coupled with over 100 million images, you'll be sure to find a pic for you!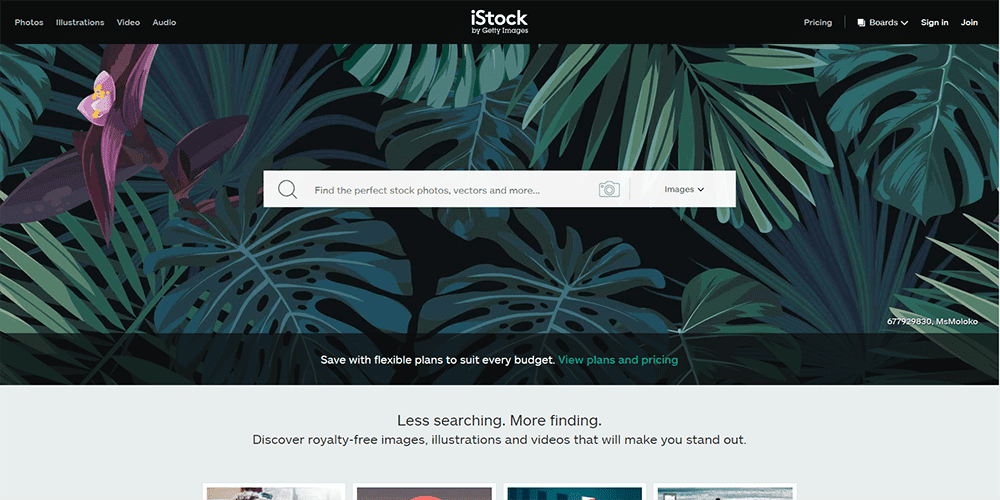 6. iStock
Entity born out of the well-known Getty image bank, iStock gives you access to millions of inexpensive images. A large panel of prices and bundles lets you pick among high-quality images, as well as videos.
In short, when comes time to choose an image bank, you have quite a few options! Each bank has its quirks, but eventually it starts to feel like they are almost all the same. No bank is objectively better, the best fit for you will depend on your needs and your budget. Happy hunting!