Creating a logo, what are your options?
Starting your own business comes with many challenges, and if you decided to take the plunge, we salute you. Having your own business can bring you the joy of creating something yourself, but it's also a lot of work and you need to know what you are getting yourself into beforehand. While you might want to start small, you don't want to limit your ability to create something much bigger in the future, and it all starts with a strong branding. And branding? Well, it starts with a strong logo. And if you still don't understand the true importance of a logo for your business, we strongly encourage you to read this article.
Now, if you've done your research, you might have noticed that regarding logo creation, you have multiple options. What varies the most? The price. Yes, you can have an awesome logo for free, but you can also pay thousands and thousands of dollars on your overall branding, which includes but isn't limited to: your logo, brand identity, mood boards, website, social media kit, etc.
Now, this may seem confusing, why are people charging thousands of dollars for something you can do yourself, for free? Today, we talk about these options, with their advantages, disadvantages, and examples. In doing so, we hope that you take a good decision for your logo creation and you get your business up and running. To which we extend our warmest good luck :)
Ready to get started?
Your options
Option 1: Do it yourself
Many people, when starting their own business, don't have a huge budget on advertising, and that is perfectly normal. Not everybody has thousands of dollars to invest in branding when you haven't sold anything yet! By doing it yourself, you not only save money, but you make sure you create exactly what you want. But it's not as easy as you think.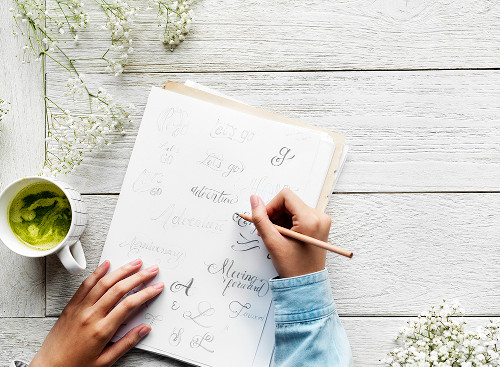 Advantages
Cheap

Doing it yourself is definitely one of the cheapest options, although you might have to buy a software

You can get help from friends/family/the web

While you create your logo, you can get feedback from your family and friends. And with the web being so accessible, you can get all the help you need from online tutorials, youtube, blog articles, etc.

Complete control

By creating your logo yourself, you have complete control of your logo. If you wish to modify or edit some elements, you have all the independence to do so.
Disadvantages
Harder than you think

Designing a logo is harder than you think. You don't believe us…. go ahead and try!

Getting familiar with the software

To create a logo, you will most likely have to download a complicated software, and you can lose a lot of time just trying to understand how it works.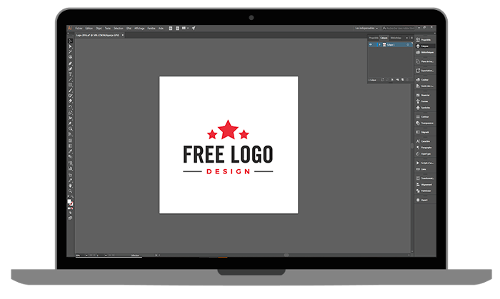 Tools
Illustrator

Illustrator is an Adobe software. It is used by designers and illustrators, and can be hard to figure out but is one of the best tools to create a logo yourself.

Canva

Canva is a free tool used by many freelancer and entrepreneurs to create beautiful designs for their social media, website, etc. You can use it to create a logo, it has a drag and drop editor, and works a little bit like an online logo maker.

Sketch

Sketch is one of the most powerful tools out there and is used by many designers. Just like Photoshop and Illustrator, you can create a logo, but the tool can take a while to understand.
Option 2: Logo creator
The second option is currently one of the most popular on the market. An online logo maker is an online logo generator, with a drag and drop editor, or AI based editor, which lets you edit some elements of your logo like the fonts, the colors, the icons, the text and much more. It is a low-cost option, and there are a lot of different logo generator out there, but just as creating it yourself, you need to have creativity or a good idea of what your logo should look like before you get started! Let's observe the pros and cons:
Advantages
Cheap

Again, this is one of the cheapest alternatives, with tools that offer free or very cheap logos.

Liberty

When you create your logo yourself with a logo generator, your creativity is your only limit! Whatever you had imagined, chances are, you can create it.

You can go back and edit your logo

If you want to edit or change some parts of your logo, you can take the original and make as many modifications as you wish. You might have to pay again for a premium version, but those modifications will be very inexpensive.
Disadvantages
People might not think it's as good as you think

… but this can happen with just about all the options. Sorry to break it to you, but some people might dislike your logo, and that's okay.

Takes up time

Because you create it yourself, it can take time, precious time you could be spending on other things related to starting your business.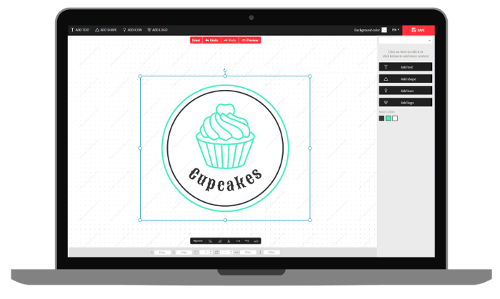 Tools
There are many tools on the market like free logo design, and because we aren't greedy, we will present other logo generators! ;)
Free logo design

Duh! It's one of the only totally free logo generators, and our flexible editor allows you to create the logo you're dreaming about. If you haven't tried it yet, you definitely should! And let us know what you think, your feedback is so very important to us!

Tailor Brands

Tailor brands is an online logo generator. Design your dream logo and download it in a timely matter. Get a high-resolution logo, PNG, and multiple other advantages for 2.99$ billed monthly.

Graphic Springs

Just like free logo design, choose from a template, edit your logo and you're done. The creation is totally free but you will need to pay a small fee of 19.99$ to download your logo! It's definitely one of the best out there!
Option 3: Crowdsourcing
Crowdsourcing has become increasingly popular in the last few years. It is a great way to make sure your logo is of great quality and is exactly how you want it. It consists of multiple people ''bidding'' by creating a logo according to your instructions and when you pick the one you like best, you pay them the fee that was discussed. Most workers on these websites are graphic designers or freelancers and they can create a professional logo in a timely manner.
Advantages
YOU choose the one you like best

You won't be disappointed, you are in total control of the logo you choose

No surprises for the cost

You pay exactly what was discussed.
Disadvantages
Long process

The process can be long because there is a lot of back and forth. yes, you select the logo you like best, but there can be some tweaking to do, and so you can be exchanging emails for a while before you are 100% satisfied with the result.

No going back (almost)

Once you've chosen your logo, and all the tweaks are done, you can't go back in a few months and make some modifications. or you can, and there can be expensive.
Tools
There are many websites that offer crowdsourcing. You can use those for your logo creation, but also for overall branding requests you might have. It's a good option to keep in mind!
Design Crowd

Design Crowd is very simple to use: you create an account, create a project, and receive submissions by many designers. You also choose the price you want to pay in advance so you don't get any surprises!

99Designs

Design99 works just like designcrowd, you create a project, determine your price, and you will receive a bunch of submissions!
Option 4: Freelance designer
By hiring a freelance designer, you will work with an expert designer throughout the process of creating a logo. Depending on multiple factors, like the skills, but also the work you need, you will pay between $100-$3000. Woaaaahh (yeah, we know, the difference is huge, so make sure you establish from the get-go what you need to get done, your budget, and pick someone who has experience, but doesn't ask for a leg and an arm for a logo)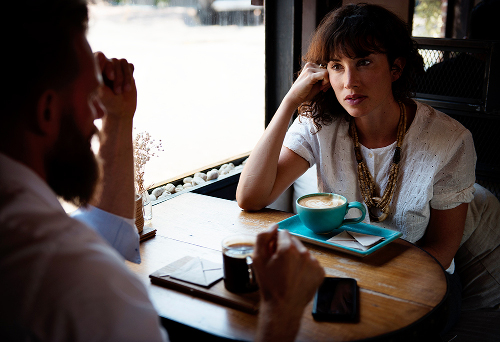 Advantages
Good quality

No matter who you hire, chances are, your logo will be original, professional looking and of quality

Customizable

Of course, those modifications will cost you, but if you want to make any changes to your logo, you can go back to your designer and ask them.
Disadvantages
Costly

Of course, it isn't your cheapest option. Like we previously said, a logo creation can cost you hundreds of dollars, and not everyone has that kind of a budget when they first create their business

Hard to find someone you can trust

Because of the different prices, it's hard to find someone you can trust. Why someone is charging you $1000 when another is charging $200?
Examples
Your entourage

Ask around, maybe you have a cousin that is studying graphic design, or someone in your contacts can help you!

Freelancer

You can either post a job or post a contest (crowdsourcing) by creating a project. Describe the work you need done, and your budget, and freelancers will contact you.
Option 5: Hire a design agency
Well, we've come to our last option: the design agency. Perhaps the most expensive option, but the professionalism and quality are worth it, for some. They will charge you thousands of dollars to create your complete branding.
Advantages
Professional and of high quality

One thing is for sure, an agency will create something original, professional and of extremely high quality.

Complete branding

By getting work done by an agency, they will most likely create your other branding elements such as website, social media, logo, mood board, etc. This will ensure your brand is coherent, and it will definitely stand out from your competition.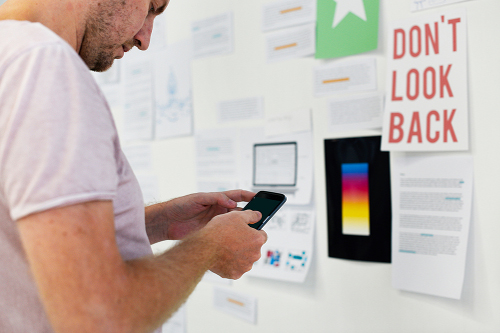 Disadvantages
Expensive

Yes, that's a downside. Agencies are extremely expensive, and not everyone has that kind of budget when they start their small business.

Extensive process

Just like with the freelancers, there are going to be a lot of going back and forth, with modifications, and changes, etc. so the process can take a while.
Examples
We have several examples of design agencies, but you will need to make some research of your own because it's always a plus if you pick a local agency. You can go meet them face-to-face to explain your project or choose to conduct all communications by email.
Make sure you take the right decision for you
When starting your business, there are a lot of things to consider and we know that you don't want to spend that much time on a logo, but you should. A logo is the center of your brand identity, is how people will notice you.
Now, we know we just talked about a lot of information. Deciding on which option to choose when creating a logo is not easy but we sure hope we explained all of them clearly enough so that you know what you're getting into beforehand!
You can start with your budget, depending on what kind of money you want to put on your branding, and then check the best options with that budget. If you wish to spend hundreds of dollars, then hiring a freelancer is the way to go, but if you want to spend a couple of bucks, then online logo generator is the best option for you!
Regardless of what you choose, you need to keep in mind the importance of a great logo for your business! With that being said, good luck, and HAPPY LOGO CREATION :)

​