Introducing our logo categories: floral
For business… or for fun, Free logo design is a tool that allows you to create awesome logos for free!In this blog article, we explained how our tool works and we briefly talked about our templates being divided into categories. In the next few months, we will explain these categories, and give you tips, tricks, and examples of awesome logos you can create with our tool.Are you a florist or a flower enthusiast? Guess what! You're up first.Today, we introduce you to the floral category!
The templates:
Our graphic designers created multiple templates for you to start your logo from. Some are over the top, some are minimalistic. Simply select the one that represents your company the best and work from there. Start by editing the text: add your company name, your slogan or catchphrase and change the font. Then select a nice color and check out the icon tab. Remember you can add elements, delete them, move them around. The flexibility of our editor will allow you to create a personalized logo for your company.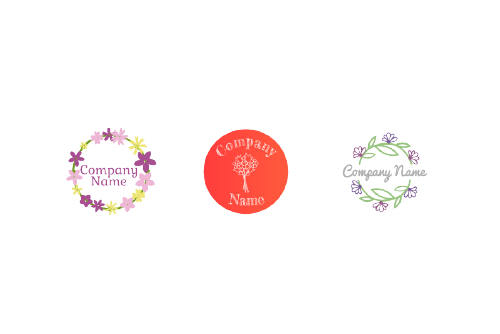 TIP: You don't like any of our floral templates? No worries, we won't take it personally! Pick out any template or start from scratch and go check out the flower icons, for example! There are thousands for you to choose from. You can also start your logo on paper, by drawing and brainstorming what you want your logo to look like. When it's time to design it, it will be much easier for you!
Sarah's design advice:
The floral logos are often represented simplicity and softness. Scripting fonts like Pacifico or La Belle Aurore are perfect for this type of logo. Also, choose pastel colors like soft pink or lavender for a nice floral logo.
Do you want more inspiration? Check out Pinterest boards.
Happy logo creation!